Cuba - travel informations & private accommodations
Cuba holidays - travel Cuba on your own

Live a special and unique expirience in Cuba! Discover the most beautiful beaches and attractions on your own and travel the largest island in the Carribean on your own. Indicuba.com will assist you with all kind of travel information and gives you the possibility to book cheap hostel accommodation in al Cuba in the, so called, "casas particulares".
Now there are thousands of these cheap hostels in Cuba and the number is rising. Beside a clean and lovingly furnished holiday apartment, the guest can await a warm welcome from the helpful household, and and if you wish so, he will cook for you and give you all kind of informations.
Holidays in Cuba 2020 in an individual way!

Private accommodation in Cuba is the cheapest and most authentic way for lodging in you holidays on the island.
We have prepared hundreds of offers and if you wish so, we organize all your stops on your route through Cuba.
Havana Districts
Miramar Havana
West of Vedado, across the river Almendares, you'll find the luxurious district of Playa & Miramar. Located inside the "Playa" municipality, is this the best residential area of Havana. With wide streets and grand…
Playas del Este
Playas de Este (Havana's tropical beaches) start 18 kms to the east of the capital city. This stunning stretch of coastline begins at Bacuranao, and then continues through Tarará, El Mégano, Santa María del Mar and Boca…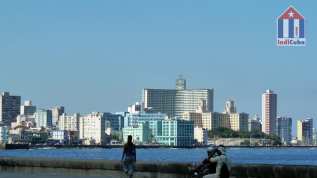 Vedado Havana
The Vedado district in Havana is located west of Centro Habana and Habana Vieja. Most of the offices, agencies, banks, major hotels and night clubs are located here. Vedado is the economic…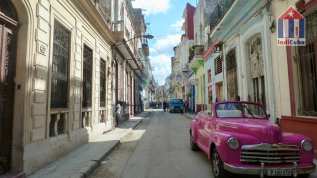 Centro Habana
For tourists it's difficult to distinguish exactly where Habana Vieja ends and where begins the Centro Habana begins. Centro Habana municipality is the smallest and most populated district of Havana. It's surrounded by…
Old Havana
Old-Havana (Habana Vieja) district is the historic center of Havana. It is considered the richest colonial architecture in Latin America, and was declared a World Heritage Site by UNESCO in 1982. The "old town" (ciudad…