Top Sights
Discover the historic sights, including the 3 old Spanisch Fortresses
The landscape in the surroundings with its characteristic mountains
Climb the El Yunque mountain and enjoy nature.
The nice beaches on the coast of Baracoa
The National Park Alejandro de Humboldt in the north of Baracoa
Enjoy the exotic cuisine of Baracoa and its exciting tastes
Accommodation Offers in Baracoa
Tourism Baracoa

Beaches |
History |
Nature |
Once Baracoa was one of the best guarded secrets of Cuba. Today it's a "must see" for tourists on their vacations in Cuba.
Although the arrival to this remote area of Cuba is relatively strenuous (unless you arrive by plane), you won't be disappointed. Until 1964 it was only possible to reach Baracoa by sea. Since the road from Guantánamo to Baracoa is build, most of the people go by bus or rental car to this most eastern part of Cuba. The way leads through a spectacular landscape full of mountains and tropical nature.
The picturesque town and the surrounding countryside makes up for the trouble taken into account. Here it was, where Columbus in 1492 saw Cuba for the first time and still today you can see the 500 years old wooden cross in the old church of Baracoa "Catedrál de Nuestra Señora de la Asunción", which was placed here by the Italian discoverer.
Historical buildings like the old Spanish fortress "Fuerte Matachín", the beautiful beaches and the natural highlights like the magical table mountain "El Yunque" make Baracoa a first class travel destination on your vacations in Cuba.
Fortress "Fuerte Matachín"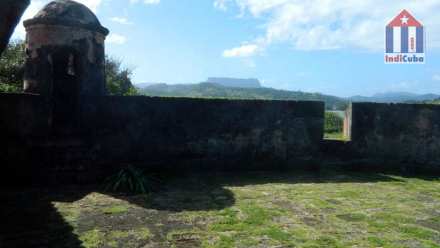 At the end of the beach promenade ("Malecón") of Baracoa you find this old Spanish fort.
Mountain "El Yunque"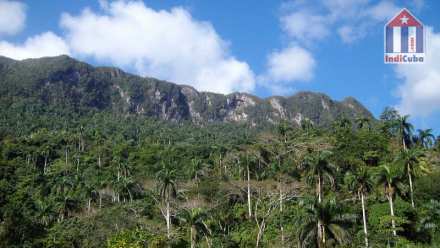 The silhouette of Table Mountain "El Yunque", which piles up majestically behind Baracoa, is one of the most famous landmarks in Cuba. An organized tour costs about 20 CUC. Nature lovers will be rewarded with a magnificent view of the fantastic scenery around. On the plateau of "El Yunque" live many endemic animal and plant species. If you have enough power for the climb, you shouldn't miss this highlight.
Humboldt National Park
If you love nature, the "Parque Nacional Alejandro de Humboldt" is a must-go. 600 km2 with an incredible diversity of flora and fauna, lots of endemic species.
You can explore the park on your own or book an organized tour from Baracoa.
Cathedral "Nuestra Señora de la Asunción" in Baracoa
Church in Baracoa. Although already "somewhat long in the tooth", this cathedral is one of the most important religious & historical places in Cuba. Here is located the 500 years old, studded with silver, wooden cross of Columbus.
Playas de Baracoa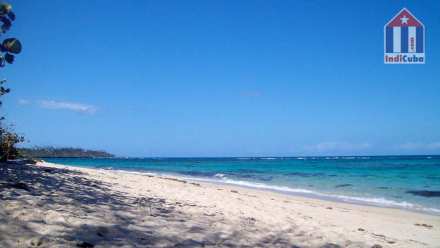 The most beautiful beaches of Baracoa are called "Playa Duaba" in the north and "Playa Blanca" in the south of the city. 22 km outside Baracoa is located the "Playa Maguana" - a white sandy beach.
However, you can discover many small, picturesque bays with lovely beaches along the coast of Baracoa area. Often you find friendly locals, offering delicious dishes with fish and seafood.
Beach"Playa Maguana"
The "Playa Maguana" Baracoa is located about 20 km north of the city. This magnificent beach is framed by volcanic rocks that give a special touch to this shore.
There is a hotel available on this great spot, called "Villa Maguana". It has been lovingly renovated to match the wonderful nature here.
Beach "Playa Duaba"
Beach "Playa Blanca"
Restaurants und Paladares in Baracoa
Restaurants
Restaurant "La Punta"
Pizzería "Baracoesa"
Paladares
Paladar "El Colonial"
Nachtleben: Bars & Clubs in Baracoa
"El Ranchón"
"La Terraza"
Anreise nach Baracoa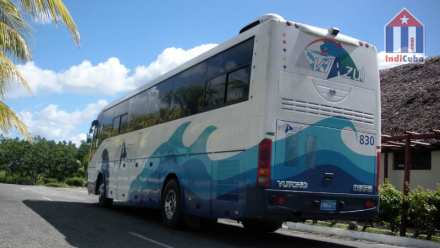 Baracoa is connected to the rest of Cuba by bus connections (Viazul-busses - are for tourists). There are busses starting form Guantanamo city and Santiago de Cuba.
Also there is small airport in Baracoa (Gustavo Rizo - IATA-code: BCA). Twice a week there are flights to Havana and one-way is about 140,00 CUC.
The flight is useful for people with less time and have decided to start there Cuba trip at the most remote point of their route, in order to travel back to Havana step by step (city by city). In this way your trip may be less stressful.
Sights
Fortress "Fuerte Matachín"
Mountain "El Yunque"
Humboldt National Park
Cathedral "Nuestra Señora de la Asunción" in Baracoa
Beaches
Beach"Playa Maguana"
Beach "Playa Duaba"
Beach "Playa Blanca"
VIAZUL Bus Stop
Bus stop by the city center

Car rental
Airport
Hotel Porto Santo
Tourist Office
Infotur in the Antonio Maceo Street
Ecotur offers tours to the nature
Money Exchange
CADECA is in the Jose Marti street (#241)
Internet
You find public wifi at the "Parque Central" (before buy a prepaid-card in the ETECSA-telephone-shop)
Restaurants
Restaurant "La Punta"
Pizzería "Baracoesa"
Bars & Clubs
"El Ranchón"
"La Terraza"