Private room for rent in Pilón
1 room

2 persons max.
1 double bed
| Persons | Rooms | Season | Price |
| --- | --- | --- | --- |
| 2 | 1 | low | 25.00 EUR |
| 2 | 1 | high | 30.00 EUR |
High season:
January November December
Room for rent in a spacious house in Pilon, Cuba.
We offer a double room with a double bed, ac, fan and a small refrigerator. The bathroom next door is shared with another room in the same house (there are 3 in total).
Outside the room the tenant has access to the spacious and green courtyard with a furnished terrace with table and chairs. Here you can enjoy the meals. The landlord offers breakfast and hot meals (offered for a reasonable price).
Apart to the communal zone belongs the living room with sofas and armchairs.
Pilon in the Granma province is a quite secluded place in Eastern Cuba. In the surroundings you find a lot of Nature (2 National Parks) and some really beautiful beaches. The vicinity of the resort "Marea del Portillo" encourages the environment in the small town of Pilon.

Room equipment

Community area
Shared bathroom
Living room
Dining room

Services & Prices
Transport
Tourism


More holiday rentals in Pilon
Casa Mayumi II
Calle segunda 41
87900
Pilon
GRA
Cuba
+53
25 - 30.00 EUR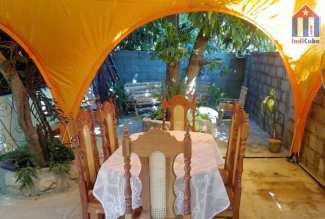 Private room for rent in Pilón - Persons: 1-2 persons max.
Click here for a map.
Lodging features:
Number of Rooms

Number of Double beds

Air Conditioning

Terrace
https://indicuba.com/en/casa_particular_cuba/pilon/casa_mayumi_2.html